Midway through Heddy Honigman's Buddy, a blind man mentions that it might be strange for some to understand the bond between human and dog. "It's just love. I can't think of any other way to say it." His dog looks up at him and he jangles her leash adoringly. It's among many tear-jerking moments that feel earned.
There have been quite a few odes to dogs and specifically guide dogs as of late, such as 2018's Pick of the Litter, yet few are as gently poetic or stripped down as Honigman's Buddy. The film wisely rests solely on the shoulders of 6 deeply sympathetic people with varying degrees of physical and mental challenges, and their even more endearing canines. There is a notable absence of archive footage or scientific/historical context (save for one stunning passage). Instead Honigman's verité strategy allows us to sit comfortably among the day to day routine of these duos' lives, as they contend with everything from taking off sweaters to receiving daily injections, all remarkably pulled off by the paws of their talented "buddies".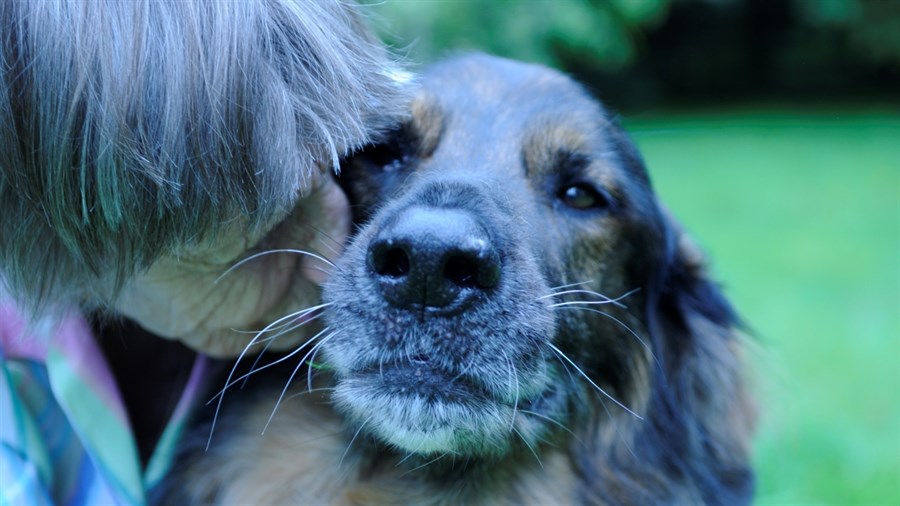 The first couple acts contain a great deal of sugary speechifying about the godlike powers of dogs, and their mysterious healing powers (which is a little repetitive, but not something I disagree with in the slightest). It's also slightly hampered by its reliance on stabilizer heavy shots, a visual effect that regrettably fights the down to earth, grounded aesthetic the film nails through most of its running time.
Towards its closing chapters, Buddy locates some fascinating and genuinely touching ideas about the freedom and opportunities these very dogs provide for their owners. A sequence involving a war vet counters its inherently upsetting content by tenderly moving the camera towards the man's dog, unaware of the details of his trauma but dedicated to keeping watch for him nonetheless. It's clear he might not have the courage to address his story had not his faithful steed been by his side.
Also, there's a bunch of cute pups. It's hard to go wrong with those adorable faces.

✮✮✮½
Buddy screens as part of Hot Docs International Film Festival's Special Presentations program, on the following dates:
Tuesday Apr 30 – 10:30AM – TIFF Bell Lightbox 3