A cleanly packaged delivery system for some enormously disturbing concepts, Fredrik Gertten's Push is expressly designed to provoke righteous anger from its audiences, even as it struggles to find easy solutions to the global crisis it surveys. It's no secret that housing prices have skyrocketed in a curiously short amount of time. And those who are confused as to why exactly (as Gertten refers to it) "the monster" has reared its ugly head may be unnerved to learn its creators like it just that way.
The film is a thorough uncovering of this monster that acts as both primer and battle cry, injecting its most inspiring passages with more than a hint of fatalism. The astonishingly persistent Leilani Farha, the UN Special Rapporteur on the Right to Housing, is the closest thing to a knight in shining armour this film provides, but her rousing calls to action often fall on deaf ears. At one point Farha successfully predicts the crowd that will hear her latest plea for housing as a human right will be on their iPhones. We even see one man Googling expensive designer watches as he half-listens.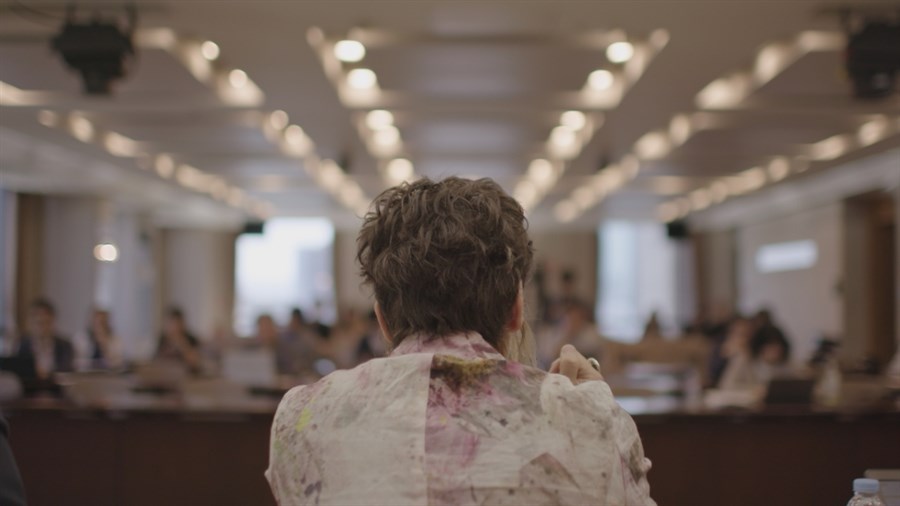 One of the primary takeaways, simplified, is this: private equity firms such as Blackstone have placed a stranglehold on housing economy, buying up large swaths of property and withholding it from the general public for profit. Any holdouts are slowly, cruelly, squeezed out. Push showcases the devastating effects of such corporate greed in a host of cities all over the world: in Seoul, construction workers were sent to literally knock down homes and even inflict violence on the residents within. In London, Grenfell Tower, a 24-story block of flats located among more affluent housing, went up in flames due to neglect of its faculties. On YouTube, a senior executive of Blackstone lays his dastardly plans out without any veneer of remorse. Those who seek to destroy no longer need to hide their motives.
Push sometimes strains to keep its ambitions in check and it can feel overstuffed, employing a massive array of qualified experts and ordinary citizens alike to keep us engaged. One wishes it had also trusted that its subject was gripping enough without layering it with a sometimes histrionic, campy score. But when Gertten and co find the human element between the charts and steel skyscrapers, it proves bluntly effective. Let's all throw stones at this glass house.
✮✮✮✮
Push screens as part of Hot Docs International Film Festival's Special Presentations program, on the following dates:
Wednesday May 1 – 1:00PM – TIFF Bell Lightbox 1
Saturday May 4 – 9:15PM – Hart House Theatre